Determination of gold content
Do you want to know the gold content (g/t) of your sand and gravel extraction pit?
We can come over and wash 1 cubic meter or 1 ton of sand and gravel to retain a high-grade concentrate. The concentrate will be further processed in our laboratory to extract the gold. The extracted gold will be weighed on a high-precision balance and the grade of the processed material can be determined.
Based on these results you can determine whether the addition of a gold extraction plant to your workflow might be profitable.
30-01-2022 Heesselt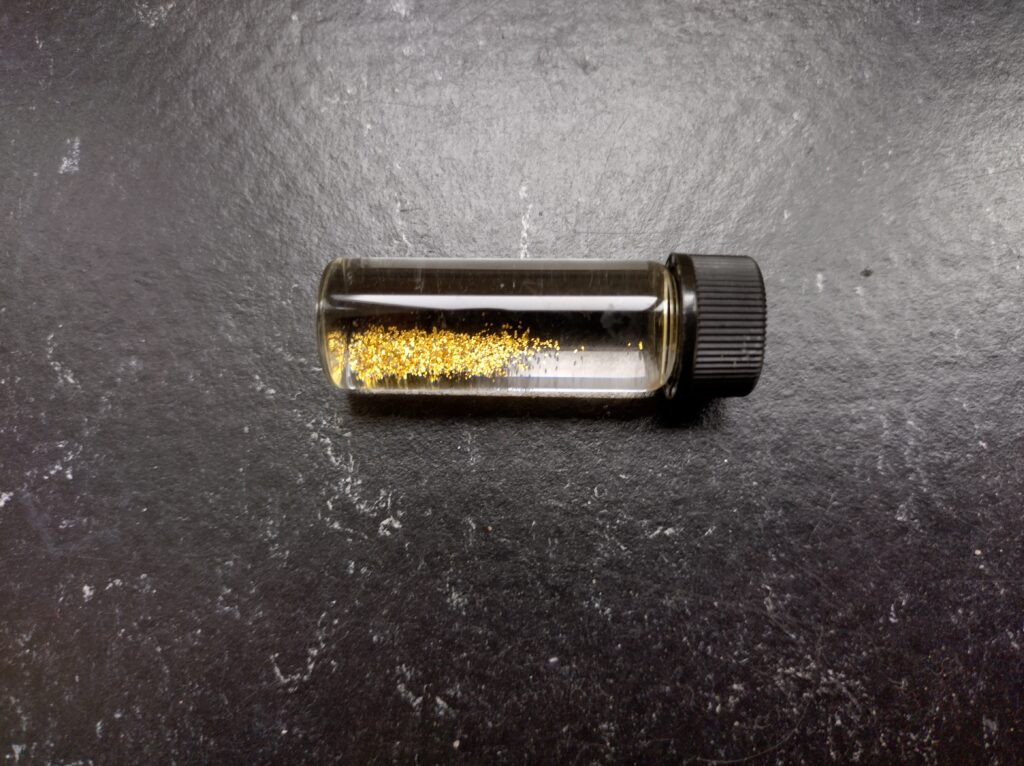 05-05-2022 Bemmel
08-05-2022 Ophemert
13-05-2022 Heesselt
26-05-2022 Heerenwaarden